Join us for a sizzling experience of creation and community kicking off a brand new season of Art Battle LA!

It's a wild night; great music, paint flies and masterpieces are created before your eyes!
16 amazing painters put their skills to the test with only 20 minutes to turn blank canvases into incredible pieces of original art that will be available via silent auction.
Watch the creative process unfold and help vote for the Winner!

Art Battle® Los Angeles is proudly sponsored by Fredrix Artist Canvas & Artist & Craftsman Supply Downtown Los Angeles!

*Follow us on Instagram @ArtBattleLosAngeles!


TICKETS:
https://www.eventbrite.com/e/art-battle-los-angeles-march-28-2019-tickets-56379470514

$20 General Admission / $15 Early Bird
This event is 21+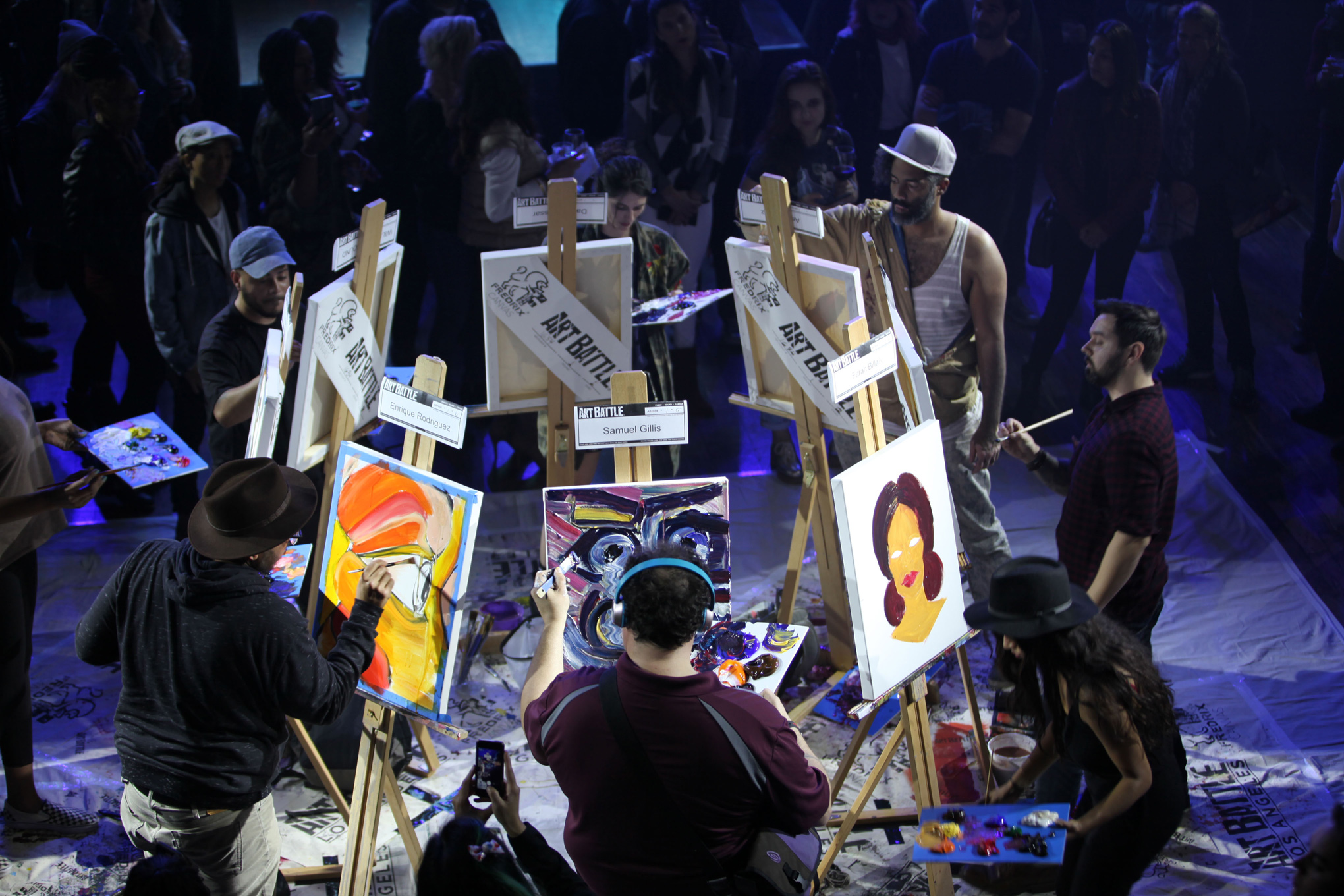 WHAT IS ART BATTLE?
Art Battle® is an International live competitive painting tournament. Painters have 20 minutes in 2 different rounds to create their pieces. As they work, the audience moves amongst them, closely linked in the creative process. At the end of each round, the audience votes for their favorite painting, the top 2 from each compete in the final round, the audience picking our Art Battle champion. All work is available via silent auction. The winner of the Art Battle advances further into the tournament, potentially becoming the Art Battle International Champion.

Art Battle is in over 50 cities worldwide, check artbattle.com for local events!

Fredrix Artist Canvas
Exchange LA
LAArtParty.com